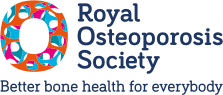 Dental appointments and osteoporosis treatments
The Royal Osteoporosis Society Helpline is hearing from patients who have been told they need a dental check before starting denosumab or bisphosphonates. But getting a dental appointment during the pandemic has been difficult and treatments have been delayed.
Sarah Leyland, ROS Clinical Adviser and Specialist Nurse, put some questions to Dr Nicola Peel, Metabolic Bone Specialist and Chair of the ROS Clinical Committee, about whether a dental check is necessary and making sure patients get the osteoporosis drug treatments they need.
Get support from a Specialist Nurse
Contact our free Helpline for tailored information about osteoporosis and bone health:
Osteoporosis treatment and the COVID vaccine
"We can reassure people taking any of the treatments for osteoporosis that it is safe to have the COVID vaccine and that their treatment will not interfere with the effectiveness of the vaccine, even if it is given on the same day," Nicola Peel, Chair of the Clinical Committee ROS.
Toolkit: DXA restoration of service
Evaluate when and how to reopen DXA services safely following shutdown due to COVID-19 and within contemporary Government restrictions.
The toolkit supports clinical decision making on:
When to safely restore
Who to scan as a priority on restoration
How to do so safely
Designed for:
DXA service managers
Clinical leads
Radiographers and technicians
Evidence based, and designed in collaboration with nationwide DXA clinicians and services.
This material was developed with the assistance of a grant from UCB. UCB had no input or editorial control over the design or content. 
Guidance: Secondary fracture prevention for inpatients during COVID-19 pandemic
Many older patients with fragility fractures are being cared for outside of normal orthogeriatric wards, as hospitals predesignate wards to manage COVID-19 patients and their rehabilitation.
If you're caring for older patients with fragility fractures through the COVID-19 crisis, this document supports you to:
Deliver best practice assessments and treatment decisions to prevent further fractures
Ensure patients are discharged with a care package to manage ongoing fracture risk
Enhance your CPD in a field of medicine that you may be less familiar with
Useful for:
Clinicians caring for patients in wards that do not normally receive fragility fracture patients
Medical and surgical doctors of all grades
Nursing teams
AHPs, such as physiotherapists and occupational therapists
Ward pharmacy teams
White paper: Delivering core NHS and care services during the pandemic and beyond
Understand the challenges facing MSK and osteoporosis services in the COVID-19 crisis. Enable the restoration, rebuilding and resetting of services, through the peri-COVID-19 phase and into a new era.
This white paper, submitted to the Parliamentary Health Select Committee, discusses:
Our stall for leadership in osteoporosis healthcare
Issues surrounding osteoporosis in the COVID-19 period
The importance of taking action to prevent further fractures as we Restore, Rebuild and Reset
Useful for:
Service leaders
Commissioning leads
Political lobbyists
Service providers
Virtual clinical consultation toolkit:
This toolkit supports effective and safe clinical consultations undertaken via telephone or video.
Best practices for effective and safe virtual clinical consultations on FLS and osteoporosis
To ensure effective planning of virtual consultations
Step by step measures to consider to ensure consultations are effective for both the clinician and patient
Links to important support for virtual consultations
Virtual Fracture risk assessment and clinical consultation template
Editable for services to adapt and use in practice to their specifications
A 'script' to adapt and follow covering clinical governance and techniques to deliver effective consultations and FRAX assessments virtually

This toolkit is designed specifically for bone health, FLS and osteoporosis services.
Evidence-based and designed in collaboration with Keele University and ROS professional members.
Fracture prevention - restore, rebuild and reset: Delivering core NHS and care services during the pandemic and beyond
A series of three interactive expert roundtable webinars, exploring how to optimally deliver effective, accessible and equitable fracture prevention in the peri- and post-COVID-19 environment. Hosted by the ROS in partnership with UCB Pharma Ltd.
19:00, Thursday 16 July - Restoration built upon reflection
19:00, Thursday 23 July - Rebuilding our osteoporosis services peri-COVID-19
19:00, Wednesday 29 July - Resetting the osteoporosis narrative
The content of these webinars is intended for healthcare professionals only. To register, please click the button to confirm you are a healthcare professional.
Job code: IE-N-DA-PF-2000028
July 2020
Seeing the light: Does Vitamin D have a role against COVID-19?
Is vitamin D more important for our health than we thought and does it have a protective role against COVID-19? Expert speakers review the emerging evidence in an educational webinar. Hosted by Thornton & Ross Pharmaceuticals.
18:00, Thursday 9 July
Information for your patients